Manos Returns Deluxe Edition DVD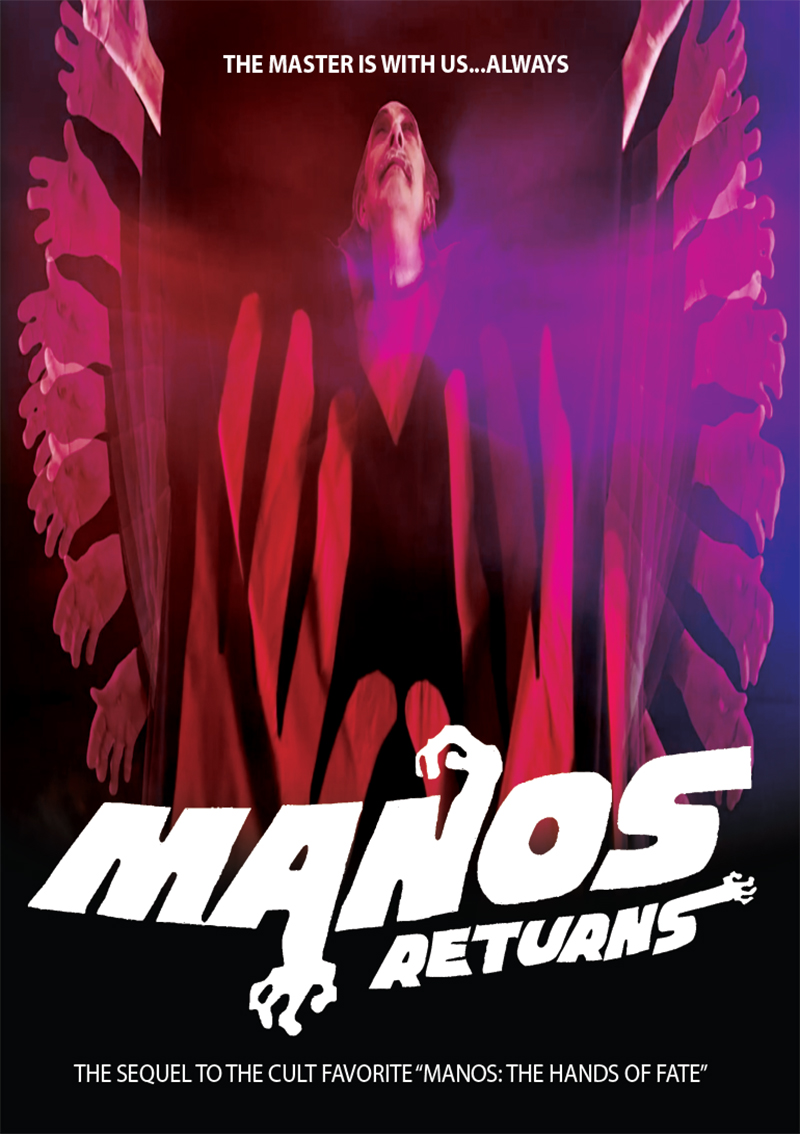 Good news, faithful fans of MANOS, The Deluxe Edition Manos Returns DVD is now available for sale. A sequel to the cult classic Manos - The Hands of Fate, Manos Returns focuses on a group of hapless travelers who get lost on a road trip and stumble into the sinister world of Valley Lodge.
Order your DVD now for $20 (plus $4.99 shipping* and handling)**
Manos Returns takes place 50 years after the action of Manos - The Hands of Fate. Four friends get lost on a road trip and stumble on a hidden cult lead by the sinister Master and his servant Torgo. As they try to escape, they are caught up in the power struggle between Debbie (given to Manos as a child 50 years ago), her mother Maggie, and the other souls twisted by their time serving the dark god.
In addition to the movie, the Deluxe Edition DVD also contains these great Special Features:
a commentary track featuring co-producers Tonjia Atomic, Rachel Jackson, Jackey Neyman Jones, and Joe Sherlock
footage from Tom Neyman's appearance at the Wrap Party
Torgo's Audition Tape
a surprise on set proposal
trailers for 333: Illuminaughty, Manos: The Hands of Felt, Skullface Astronaut and Jackey's Manos Chat
*PLEASE NOTE: Only available to ship in the United States at this time.
**All shipping services are experiencing unpredictable delays due to Covid-19. We've done our best to be pessimistic about the time line, but be aware that once the package is out of our hands it's also out of our control.